The Best Gutter Sealant for Leaking Gutters
 Of course, all kinds of gutter sealant will stick to the gutter because they are designed to work that way, provided that the gutter is clean and dry. However, do all of them stay stuck and effective for long periods of time? Maybe yes, maybe not. Ideally, the best gutter sealant should provide lasting effects, does not become hard through time, and should be adaptable to the gutter's size in case it expands and contracts because of extreme changes in temperature.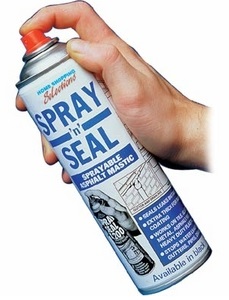 All homeowners look for these qualities in a gutter sealant in order to keep their gutter working as they should. And if you are one of them, here are the top options that you can use to ensure long lasting service and a worry-free mind each time the rainy day comes.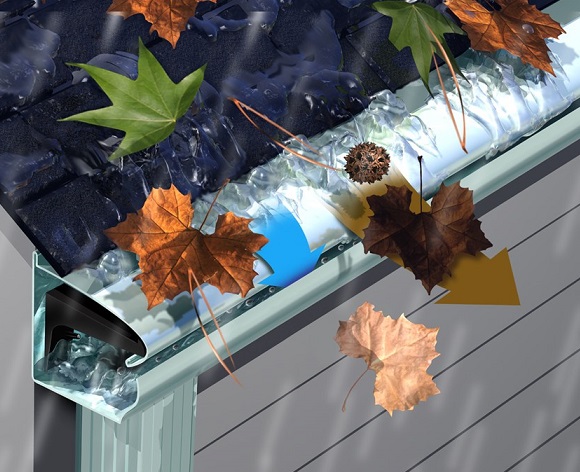 Top Gutter Sealants of Today
1.     Butyl Rubber Sealant
Manufactured by DAP Products, Inc., this sealant boasts an effective formula that flexible, reliable, and watertight not only for gutters, but also for flashings, downspouts, roof vents, aluminum sidings, lap joints, and other conjoining components of the roofing system. Whether the temperature is hot or cold, you can count on Butyl Rubber sealant since it is designed to remain flexible through time. You may even get this is the form of a gutter sealant spray – a variety that offers more convenience for the busy homeowner. Currently, this product garners the most positive remarks for providing long-term water-retaining capability and watertight seals.
2.     Polymer Based Sealant
Formulated with a number of synthetic materials, this particular sealant is widely used not only for sealing gutters, but also in the automotive industry; specifically when applying finishing to cars. The sealant works by creating a strong barrier between the material and the surface; thus preserving the aesthetics and protecting the material from all possible damaging agents. There are several variations on polymer sealants; however, the single polymer and tri-polymer varieties are considered the most excellent options based on a great number of user reviews on the web. One of the astonishing features of this top quality sealant is that it does not shrink through time, thanks to its dependable formula that made use of no solvents. For contractors, polymer sealants offer a good alternative because they can be used in a number of ways. However, compared to butyl sealants, they are more expensive in terms of cost.
3.     Urethane Sealant
Yet another popular choice on rain gutter sealant for contractors is the urethane-based sealant. Distributed by the industry leader OSI, you can be assured that you are using a professional grade sealant right in your own home. Among the best features of this product are being resistant to strong UV rays and long-term flexibility. And unlike silicone counterparts, they leave you with almost odorless experience; thus giving you less hassles during application. And speaking of installation, they are very easy to set and paint if preferred. Alternatively, you may also use the sealant for moisture curing – a process that can be done even when the gutter is still wet in order to create a flexible and long lasting bond.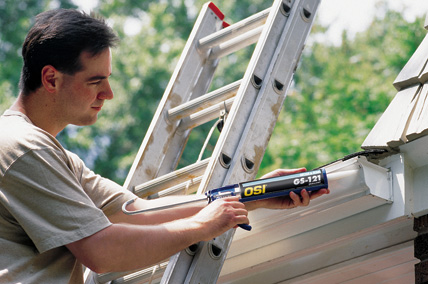 Warning
When repairing leaky gutters, expert recommend that you steer clear of using silicone sealants because they cannot be painted of any kinds of color whenever you wish to. Yes, it is durable and sticks effectively to any dry surfaces like other options; but unfortunately, nothing can adhere to silicone material once it has dried. This can prove to be disadvantageous, especially when the time comes that a gutter joint has been disconnected and needs to be repaired. However, if you are already in this dilemma, what you can do is remove the previously applied sealant entirely and apply a new coating of a different sealant one more time. In this manner, your leaky gutter can be restored and work normally again.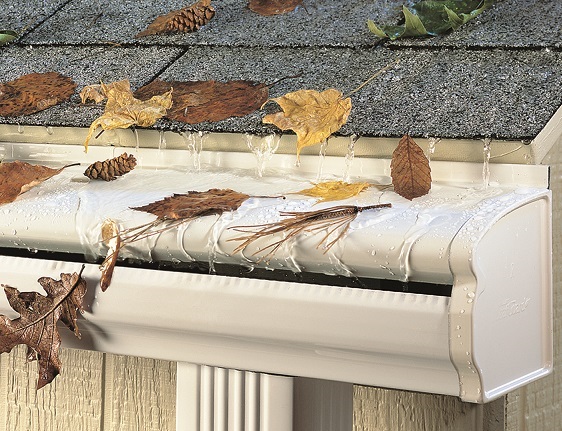 Conclusion
You've just learned the basic things and top choices on gutter sealant that offer excellent and long-lasting seals through time. By using one of these highly acclaimed products, roof replacement don't have to be immediate option for your damaged an gutter; allowing you to save a bit more money, considering that a new roofing system is obviously a costly endeavor. Use this guide for your sealant selection today and be confident with the product you came up with.