The quest For The Perfect Roof Flashing
Having some information about roof flashing wherein most leaks originate can save you time and money. These types of materials are often crafted from galvanized steel, copper, aluminum or vinyl. Most flashing materials are made for simple and easy fitting. When installed correctly, they will last long and your roof top will never leak. You can only imagine the stress level that will happen when a roof is leaking. Frustrations are inevitable and the mood inside the house is overturned against them.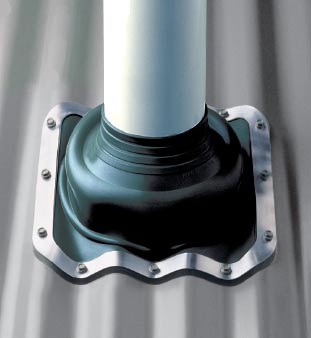 Maybe You're Not Doing It Correctly
Faulty roof flashing is often identified as the source of approximately 80 percent of roof problems that may require extensive repair and roof replacement. The roofing problems is created because of the incorrect flashing choice for the roof. It is a great inconvenience in any imaginable situation and not to mention the cost for repairs. Probably the most common roofing issues that homeowners face because of incorrect roof flashing is roofing leaks. This is caused due to installation of inadequate amount of base-flashing piles.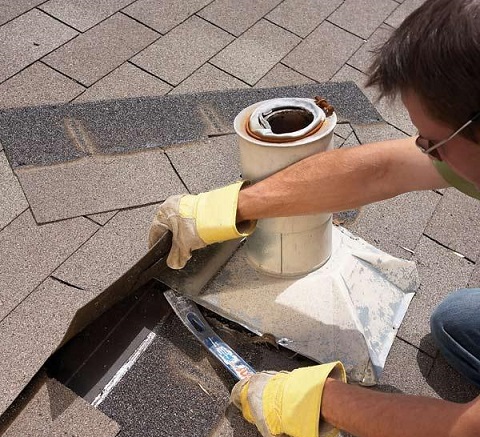 Flashing is extremely important to stop water from entering under the roofing material. When the water could sink into, it will scatter around the shingles, after which cause problems. During winters, snow and ice will have accumulated on the corners of the shingles which is known as buildup of ice dam.
There is a higher probability for water seepage to build along the surface of the roof valleys, chimney, step flash and skylights. Hence, any place wherein there could be heavy water overflow is susceptible to pooling of water except if proper measures are taken to cover any cracks and treat any rust that might occur over time because of exposure to several elements of nature. To prevent poor workmanship at placing your flashing material, employ the services of the finest roofing contractor. You can even ask for estimates from several specialists to repair a poorly done flashing job.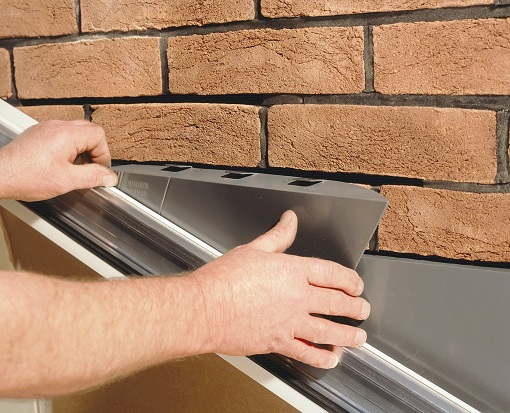 Best Solution to Employ
Copper roof flashing is utilized whenever a wall intersects roofing. Such process is normally comprised of copper counter flashing as well as base flashing to complement roof composition flashing and coping. Couter flashing diverts water directly to base flashing, which will consequently diverts it to the structure flashing.
In terms of roof to wall flashing, the common situation can be something is missing but not continuous. The base flashing product must prevent the fluid from getting into the interior of the house. Counter flashing must turn the rain from the wall to the roof and base flashing. A detachable counter flashing is affordable for a suitable fix of all roof covering systems.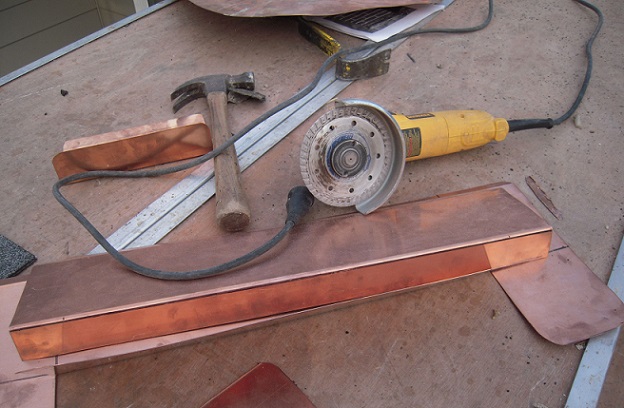 Leak Free Roof
You can also try out a metal roof flashing kit that has adhesive underlayment. This product is made with any metal roofing elements. It is reasonably priced that is worth giving a try. Another essential point that needs to be recalled while fitting a flashing is you should have optimum results, and put the flashings in coordination with other protective sealant. This certainly guarantees a more secure leak free roof.
Therefore when you need to replace or repair your roof flashing due to water sippage, ensure that you call an authorized roofing specialist who can install it the correct way. Have it constantly inspected, properly maintained and cleaned. It is an easy task and most people can do it without the help of a skilled person. You can stop worrying a leaking roof that can potentially damage the structure of your roof when proper flashing is done. It is one of the most important home maintenance activity that can protect your investment for a long time.