The Various Types of Roofing Materials
The decision on the types of roofing materials to use when repairing or replacing a roof can seem overwhelming because of the large number that is available in the market. These materials are ideal for different kinds of roofs and therefore need to be chosen after looking through their various advantages and disadvantages. There are a number of resources that are available both online and in publications that can assist an individual on the best roofing material for their property. On the other hand, there are a number of commercial roofing companies that offer advice on the best materials for roofing while offering repair as well as roof replacement services.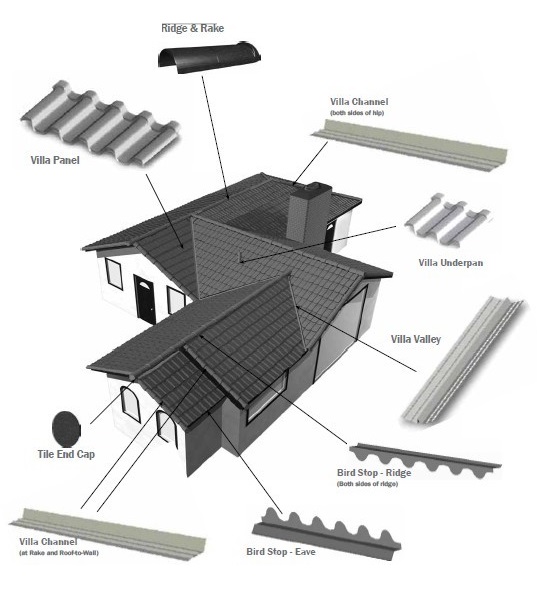 The types of roofing materials that most residential and commercial property owners usually look for are those that are affordable and can provide an overall attractive appearance. However, when making the decision on which one to select, other factors also need to be considered such as the type of roof, as there are specific types of flat roofing materials that are ideal for flat roofs. Most times, the longevity of a roofing material is placed top of the list when a decision is to be made so that the need for replacement or repair in the near future is greatly minimized.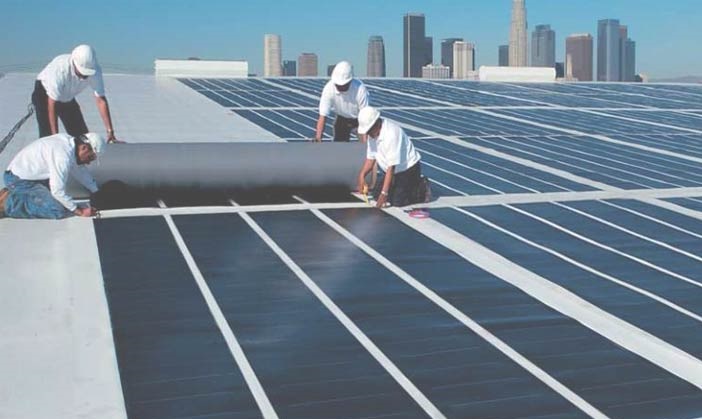 Different types of roofing materials
The types of roofing materials are increasing on a regular basis with many companies doing their best to offer those that are environmentally friendly and affordable, as well. However, there are some roofing materials that have been used for a long time now because of the benefits they offer and they include:
1. Metal
Metal material is the most preferred among roofing professionals because of its durability when compared with other materials. They are different types of metal roofing materials that are available and they include steel, copper and aluminum. It has a variety of advantages such as being lightweight, long lasting and can be bought in different colors. However, it has disadvantages which include high costs when purchasing and installing on the property.
2. Asphalt
Most residential homes have asphalt as a roofing material because of their low cost and that they are available in two varieties. The material is available in different colors and can be used to improve the appearance of a property without incurring a lot of cost. Other advantages of using this material for roofing include the fact that it is very resistant to fire and thus give a protective covering to the structure. Nevertheless, its downside is the fact that its lifespan is much shorter than other roofing materials and it is not environment friendly because of the challenge it poses when it needs to be disposed off.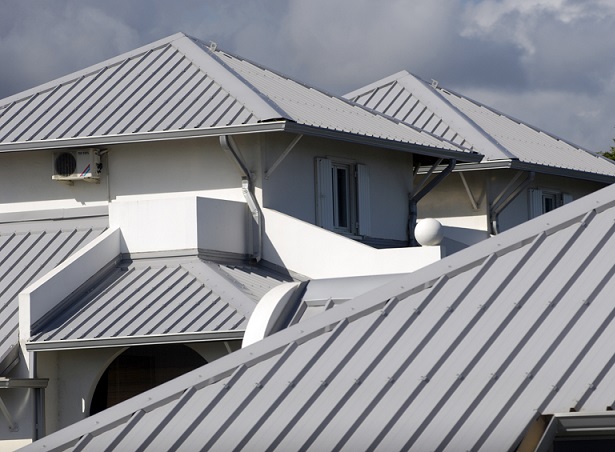 3. Ceramic/Concrete tiles 
These roofing materials have been used for many years and are good for residential homes in place that have warm climate. However, they can be used in other types of weather and can last long when well maintained. In general, tiles are quite heavy and should not be stepped on as they can easily break resulting in repair or even replacement of the roof. Some advantages of the material are that they are fire resistant, last long and can also be bought in many colors. However, they are a bit expensive than other materials and installation is also difficult.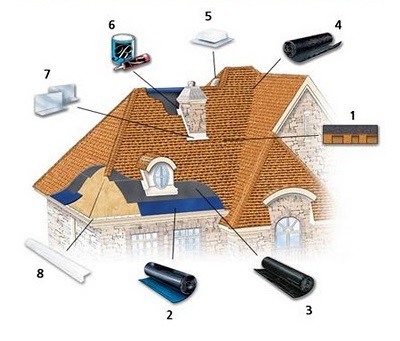 Other materials
In conclusion, it is good to note that there other alternatives to the above mentioned types of roofing materials that can be used on different types of property.  Other roofing materials that are used at times include wood, slate, thermoplastic and plants which are also worth tying out.